DISPLAY ANYTHING YOU WANT ON OUR BEST-SELLING LED MASK
2,074 total LEDs and over 100+ Built-in Animated and Static Faces to Choose From!
Our Face Transforming LED Mask covers your entire face and can display any picture or video you want! You can choose from the many built-in animated and still faces, or upload your own. You can even type out a custom scrolling message or switch into music mode and watch the patterns sync to any song within earshot!
Easy to control - Control with the button on the mask, the free app available on iOS and Android, and even hand gestures! Switch into gesture mode and the face will shuffle with each wave of your hand.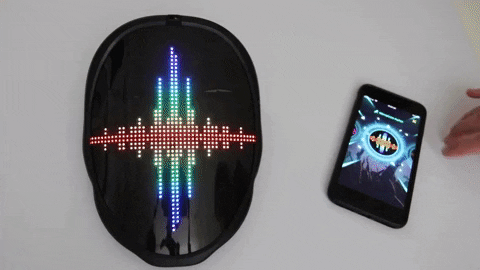 Party Mode - Turn on music sync and watch the animations sync to nearby audio - whether it's an EDM festival or even your voice!
Upload Your Own - Shock your friends and express yourself! Upload any face, image, or graphic that you want using the free app.
Rechargeable - A 2000mAh rechargeable battery with up to 12 hours of run time guarantees that you'll never be left in the dark.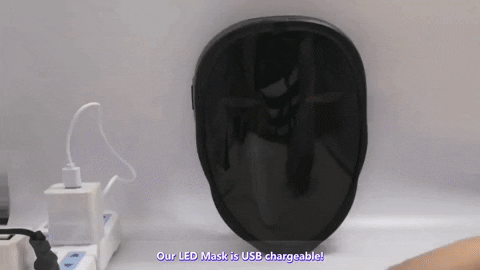 Place any image - Offering 2,074 full-color built-in LEDs, it can present any face you download from the internet. Choose the face of a superhero that you find online or make your own and send it to the mask!

Not interested in being a character? You can write text on your mask instead.
Adjustable head strap & elastics ear loops - feeling comfortable while wearing the mask. It can even work with glasses! Smaller frames will fit inside the eyecups. 
OUR GUARANTEE
We truly believe that we offer some of the most innovative and amazing products in the world! If you'd like to return your order for any reason, just send it back within 30 days of receiving it and we'll give you a full refund, no questions asked.